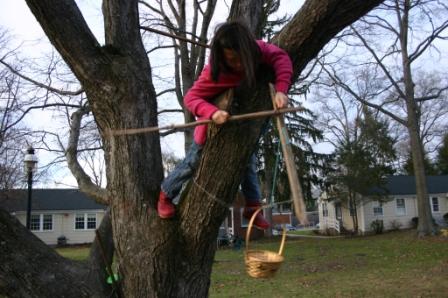 Dear Ms. Rounds,
Today I and Dasha made a tree house. It was frozen out side. When we came back to my home our hands was frozen all rady. We was so cold so we went to the bed. And then we wached DVD.
Hana
Dear Hana,

How did you make the tree house? It sounds great!

Ms. Rounds
We will make them out of sticks.